Over the years Motio, Inc. has developed "Best Practices" surrounding a Cognos upgrade. We created these by conducting over 500 implementations and listening to what our customers had to say. If you are one of the more than 600 individuals who attended one of our Cognos Upgrade Workshops you not only heard testimony to these steps first-hand, but you also had the opportunity to work through exercises in our hands-on environment. 
We've outlined the steps below as a refresher for those who have attended our workshops, or even for those who want to know from Cognos Analytics experts exactly what to do in order to perform an upgrade.
We will be holding additional Cognos Upgrade Workshops this year, so check our events page soon for all the details and when to register.
AND….
If you'd rather not perform the upgrade on your own, check out our Upgrade Factory where we do the work for you, so you can focus on your analytics!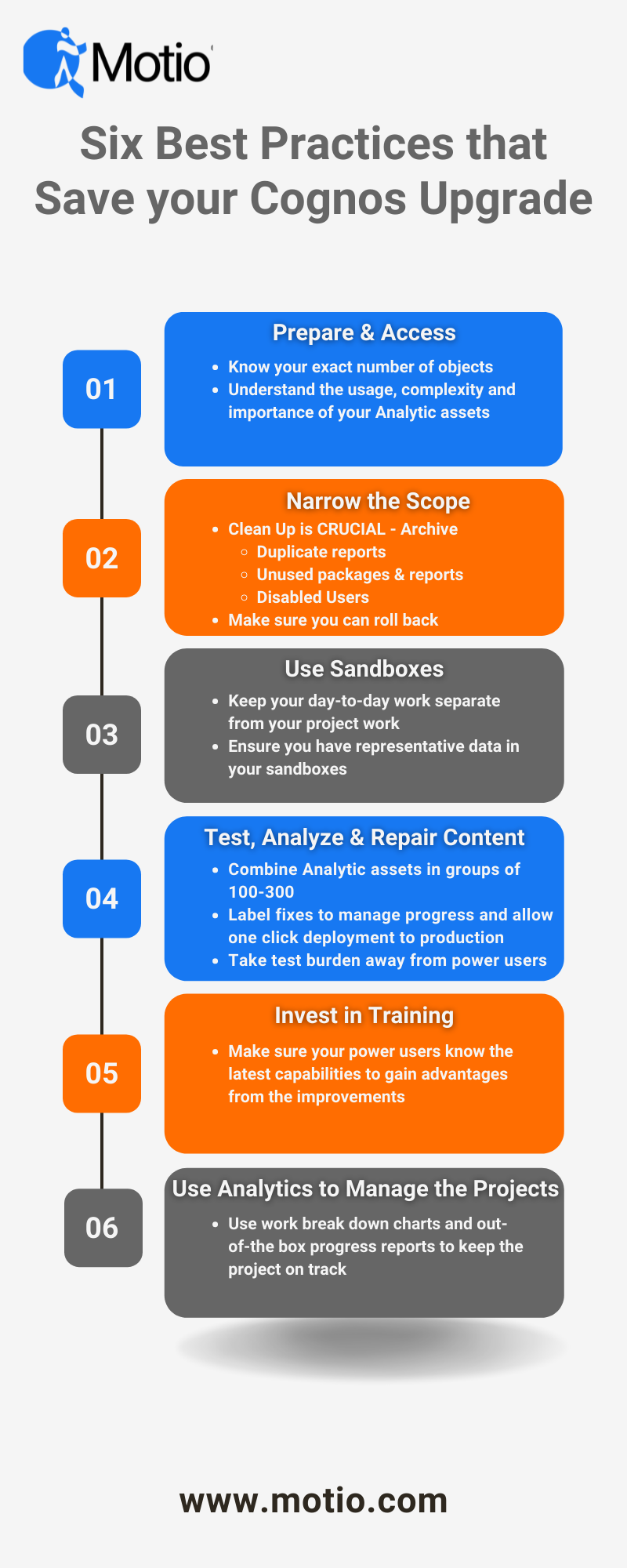 Want to know more? View our more detailed upgrade best practices blog. Click this link.