The first time you log in to MotioPI, you will notice a dispatcher pre-filled in the "Cognos Dispatcher" text box. This is only an example, you will need to enter your own Cognos Dispatcher in this text box.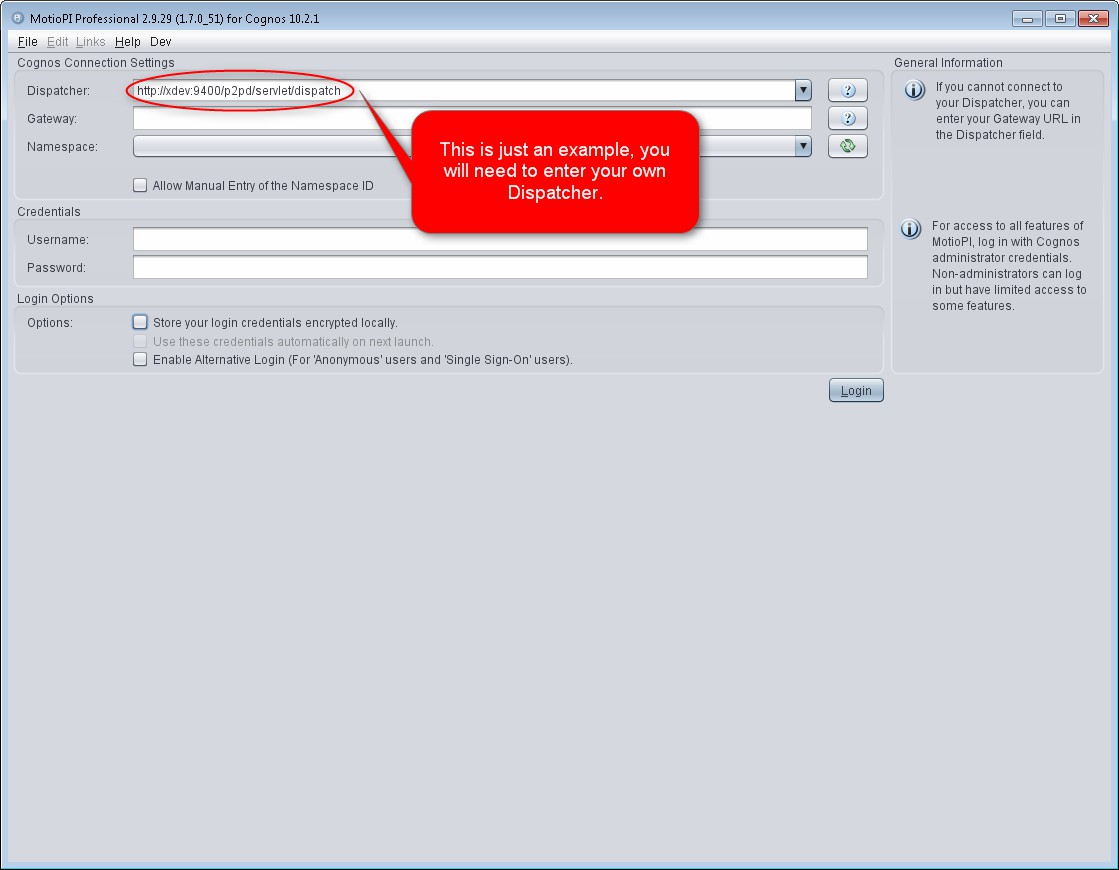 Continue by entering your Cognos Gateway, Cognos Username, and Cognos Password in the corresponding fields. The "Namespace" will be populated for you upon providing your dispatcher and gateway.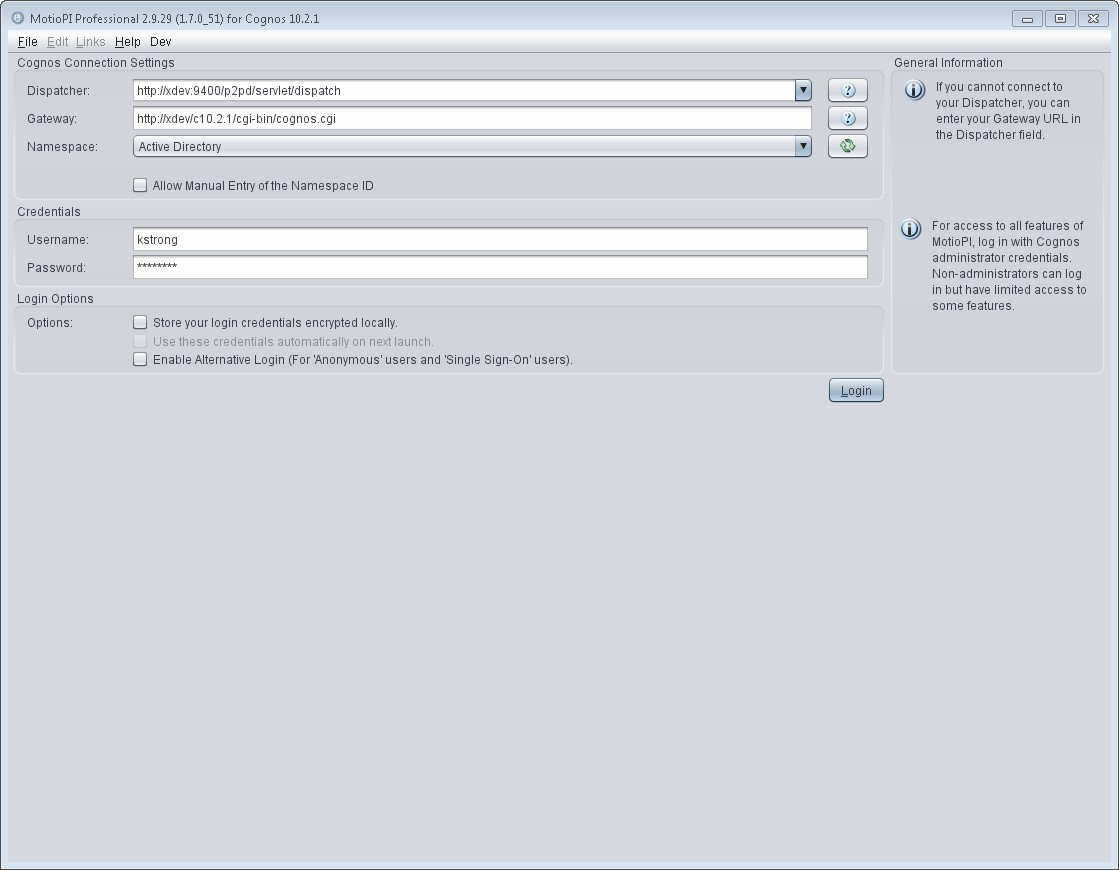 If your Cognos is enabled for Single Sign On users or All Anonymous Users, you can use the alternative log-in feature by checking the "Enable Alternative Login (For Single Sign on users)" check box.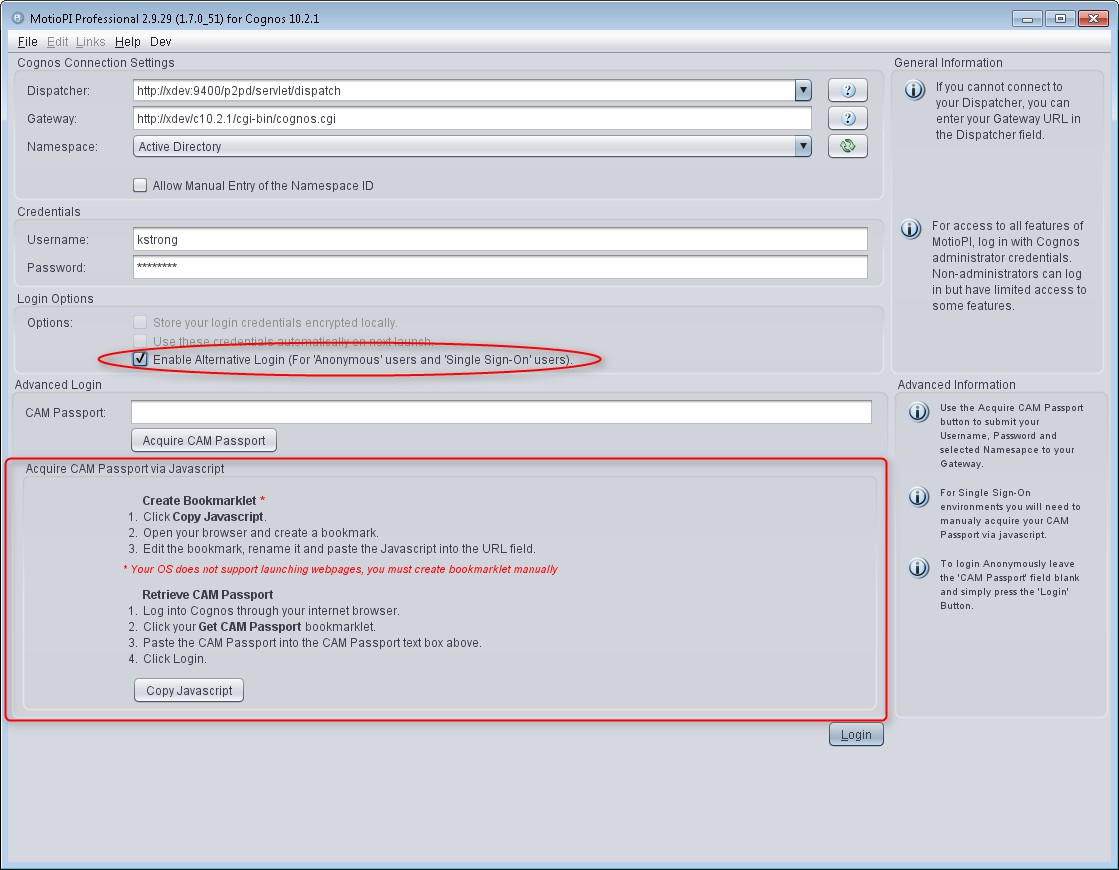 Log in Road Blocks
Namespace does not populate
Dispatcher or gateway unavailable during log in
The above road blocks can occur if the machine you are running MotioPI on is unable to connect to the provided dispatcher or gateway. To test if this is the case, connect to your dispatcher or gateway and paste the dispatcher or gateway into a browser URL.
For the dispatcher you should see something like the picture below: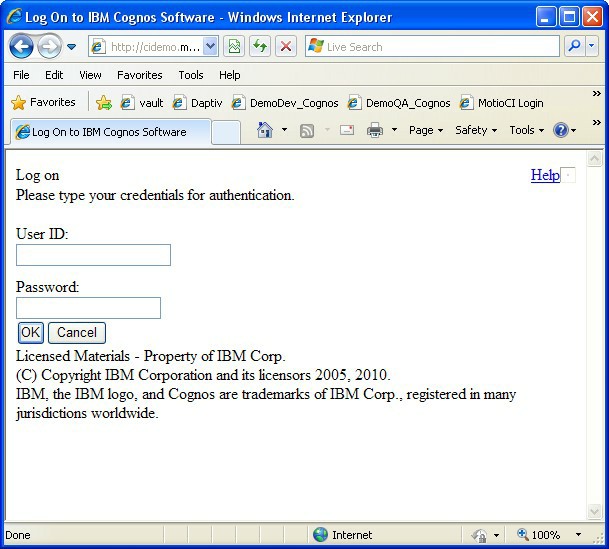 For the gateway URL you should see something similar to this image: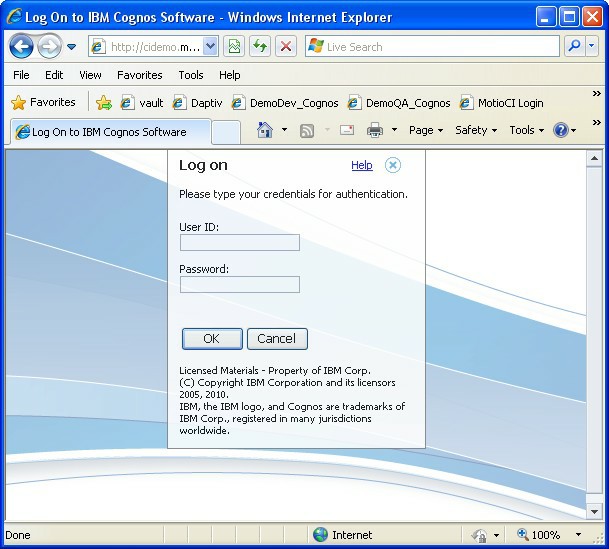 Contact pi-support@motio.com if you are still experiencing road blocks.