Soterre, our version control & deployment tool for Qlik Sense, has been updated! The latest features were designed with the user in mind, to keep improving the way you work in Qlik Sense!
The first update is that Soterre now provides version control in your personal workspace instead of just published streams. This allows users to make changes to their personal apps knowing any mistakes can be recovered. Now you can retire your old naming conventions of _v1, _v2, _v1.5, _vfinal.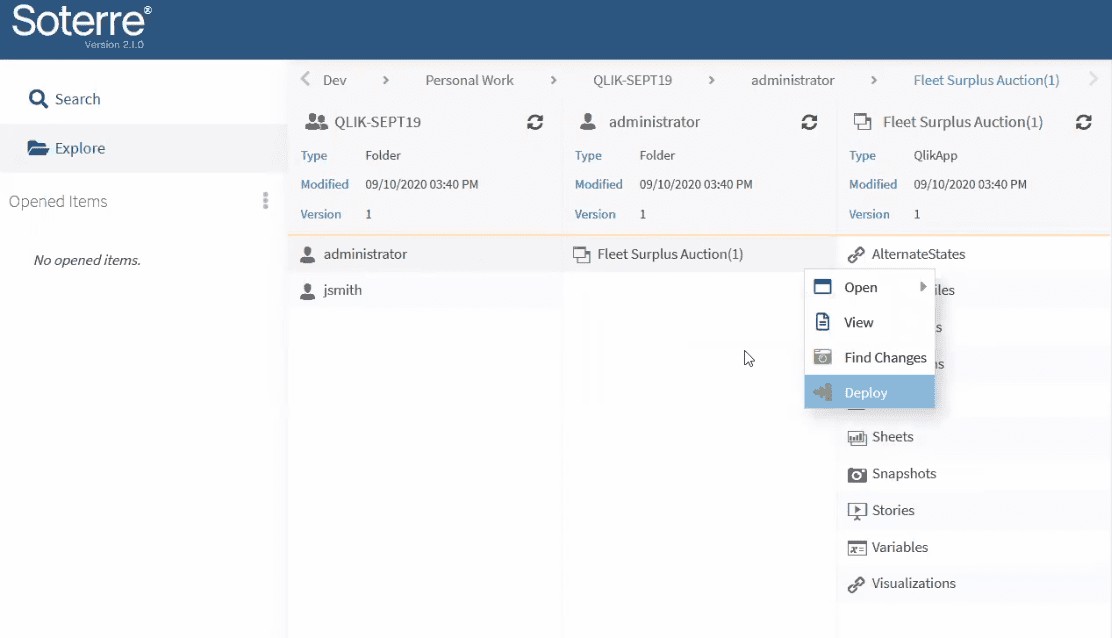 The security on Soterre artifacts now honors the permissions in Qlik. You can be rest assured that your Soterre users will only see the artifacts that they have permissions to see, leveraging the security already set up in Qlik Sense.
Now Soterre users can exclude paths that they do not want to be versioned in Qlik Sense. This ensures that Soterre is versioning only what you need! The result is an easier to navigate and a more customized environment.
Want to see it for yourself?