Providing Your Team With A Sustainable Analytics Advantage
Motio automates tedious administrative BI tasks and streamlines cumbersome BI development processes to let your Analytic Experts focus on what they're good at: delivering active intelligence for business managers to provide them the full picture of their business.
Our software solutions help you achieve BI success in Cognos Analytics, Qlik, Power BI, and Tableau.
With Motio® software on your side, you'll gain efficiency in your work, improve the quality and accuracy of informational assets, increase platform performance, achieve faster time to market, and get control over managing processes.
Cognos Analytics
Motio Solutions create the most accurate and reliable BI implementation possible for Cognos Analytics with Watson. 
Qlik
Soterre – building a trusted and optimized Qlik Sense experience.
Power BI
Soterre – Providing governance and oversight of self-service activities. 
Tableau
Soterre solutions for Tableau are coming in 2023!
Strengthen Your Power BI
Nov. 23/24
6:30pm CST / 11:30AM AUST
Connect with us at one of our upcoming events and webinars.
CASE STUDIES
Don't just take our word for it. Read about our clients and how Motio has helped them improve their analytics platforms and save valuable time and money.
Read our Blog
Read Motio product "how-to's," BI best practices & industry trends, and more.
MotioCI Purpose-Built Reports
MotioCI Reporting Reports Designed with a Purpose - To Help Answer the Specific Questions Users Have Background All of the MotioCI reports were recently redesigned with one goal in mind -- each report should be able to answer a specific question or questions that a...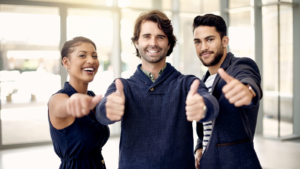 Cognos Deployment Proven Practices
How to make the most of MotioCI in supporting proven practices MotioCI has integrated plugins for Cognos Analytics report authoring. You lock the report that you're working on. Then, when you're done with your editing session, you check it in and include a comment...