Providing Your Team With A Sustainable Analytics Advantage
Motio automates tedious administrative BI tasks and streamlines cumbersome BI development processes to let your Analytic Experts focus on what they're good at: delivering active intelligence for business managers to provide them the full picture of their business.
ATTENTION MOTIOCI CUSTOMERS
A new release of MotioCI (version 3.2.10 FL9) is available for download. 
Critical Bug Fixes:

Addresses critical Log4j2 vulnerability CVE-2021-45105 by updating to Log4j2

v2.17.
This is the fix and no mitigation is required once customers have upgraded to this newly released version of MotioCI. If customers already followed the steps per our KB article here, they don't have to upgrade to mitigate the issues.  If security requirements within your organization require updating to v.2.17 then the upgrade will need to be performed.
Download MotioCI 3.2.10 FL9 (Motio website account required). 
NOTE: This does not affect any other Motio software – MotioPI, MotioCAP, PersonaIQ, Reportcard or Soterre
Motio support is here to assist you at no cost with your upgrade to 3.2.10 FL9  Contact Motio Support. 
Did You Know Premium Support For Gitoqlok Is Free?
If you're already using Gitoqlok, the free plugin for Qlik Sense that versions visual objects and data load scripts directly into your browser, then be sure to register for premium support! It's totally free!
Bridging The Gap Between Git And Qlik Sense
You want a seamless workflow with Qlik Sense. How do you get there?
Ready to learn how to make your Qlik Sense experience more efficient through automation while maintaining compliance and organizational standards? Our experts will explain how to Qlik with confidence without administrative burdens or extra overhead.
We want to help you solve your BI bottlenecks! Let's connect at one of these upcoming events and webinars.
Our software solutions help you achieve BI success in Cognos Analytics, Qlik, and Planning Analytics Powered by TM1.
With Motio® software on your side, you'll gain efficiency in your work, improve the quality and accuracy of informational assets, increase platform performance, achieve faster time to market, and get control over managing processes.
IBM Cognos Analytics
Solutions for easing Cognos upgrades, deployments, version control & change management, automating the testing & administration tasks, improving performance, enabling CAP & SAML, and namespace migration/replacement.
Qlik
Solutions for version control and change management in Qlik and improving the efficiency of deployments.
IBM Planning Analytics
Solutions for version control and change management in Cognos TM1 & Planning Analytics, simplifying the deployment process, improving administrative tasks and managing security changes.
CASE STUDIES
Don't just take our word for it. Read about our clients and how Motio has helped them improve their analytics platforms and save valuable time and money.
Read our Blog
Read Motio product "how-to's," BI best practices & industry trends, and more.
Fighting the COVID-19 Virus with Data
Disclaimer Don't skip this paragraph.  I hesitate to wade into these contentious, often political waters, but a thought came to me while I was walking my dog, Demic.  I earned an M.D. and have been in some form of healthcare or consulting since.  Over the...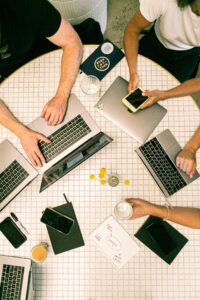 Do You Know the Cognos Upgrade Best Practices?
Over the years Motio, Inc. has developed "Best Practices" surrounding a Cognos upgrade. We created these by conducting over 500 implementations and listening to what our customers had to say. If you are one of the more than 600 individuals who attended one of our...