Providing Your Team with a Sustainable Analytics Advantage
Motio automates tedious administrative BI tasks and streamlines cumbersome BI development processes to let your Analytic Experts focus on what they're good at: delivering active intelligence for business managers to provide them the full picture of their business.
Our software solutions help you achieve BI success in Cognos Analytics, Qlik, and Planning Analytics Powered by TM1.
With Motio® software on your side, you'll gain efficiency in your work, improve the quality and accuracy of informational assets, increase platform performance, achieve faster time to market, and get control over managing processes.
IBM Cognos Analytics
Solutions for easing Cognos upgrades, deployments, version control & change management, automating the testing & administration tasks, improving performance, enabling CAP & SAML, and namespace migration/replacement.
Qlik
Solutions for version control and change management in Qlik and improving the efficiency of deployments.
IBM Planning Analytics
Solutions for version control and change management in Cognos TM1 & Planning Analytics, simplifying the deployment process, improving administrative tasks and managing security changes.
CONNECT WITH US
Events & Webinars
Cognos Upgrade Workshop - Europe
Join us October 7
9:30 am – 3:30 pm CEST
Cognos Performance Workshop - U.S.
Join us October 28 
9:30 am – 2:00 pm CDT
We want to help you solve your BI bottlenecks! Let's connect at one of these upcoming events and webinars.
CASE STUDIES
Don't just take our word for it. Read about our clients and how Motio has helped them improve their analytics platforms and save valuable time and money.
Read our Blog
Read Motio product "how-to's," BI best practices & industry trends, and more.
So You've Decided to Upgrade Cognos…Now What?
If you're a long time Motio follower, you'll know that we are no strangers to Cognos upgrades. (If you're new to Motio, welcome! We're happy to have you) We've been called the "Chip & Joanna Gains" of Cognos Upgrades. Okay that last sentence is an exaggeration,...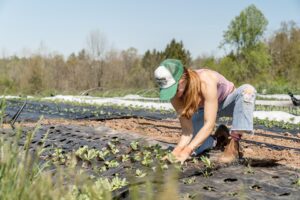 Have No Fear, An Easy Cognos Upgrade Is Here
The team at CoBank relies on Cognos for its operational reporting and main financial reporting system. Keeping Cognos upgraded allows them to maintain integration with their other BI tools and systems. The team consists of 600 business users with a handful developing their own reports in the "My Content" space.