5 Reasons To Consider Dynamic Query Mode
While there are multiple incentives for Cognos Analytics users to convert from Compatible Query Mode to Dynamic Query Mode, here are our top 5 reasons we think you should consider DQM.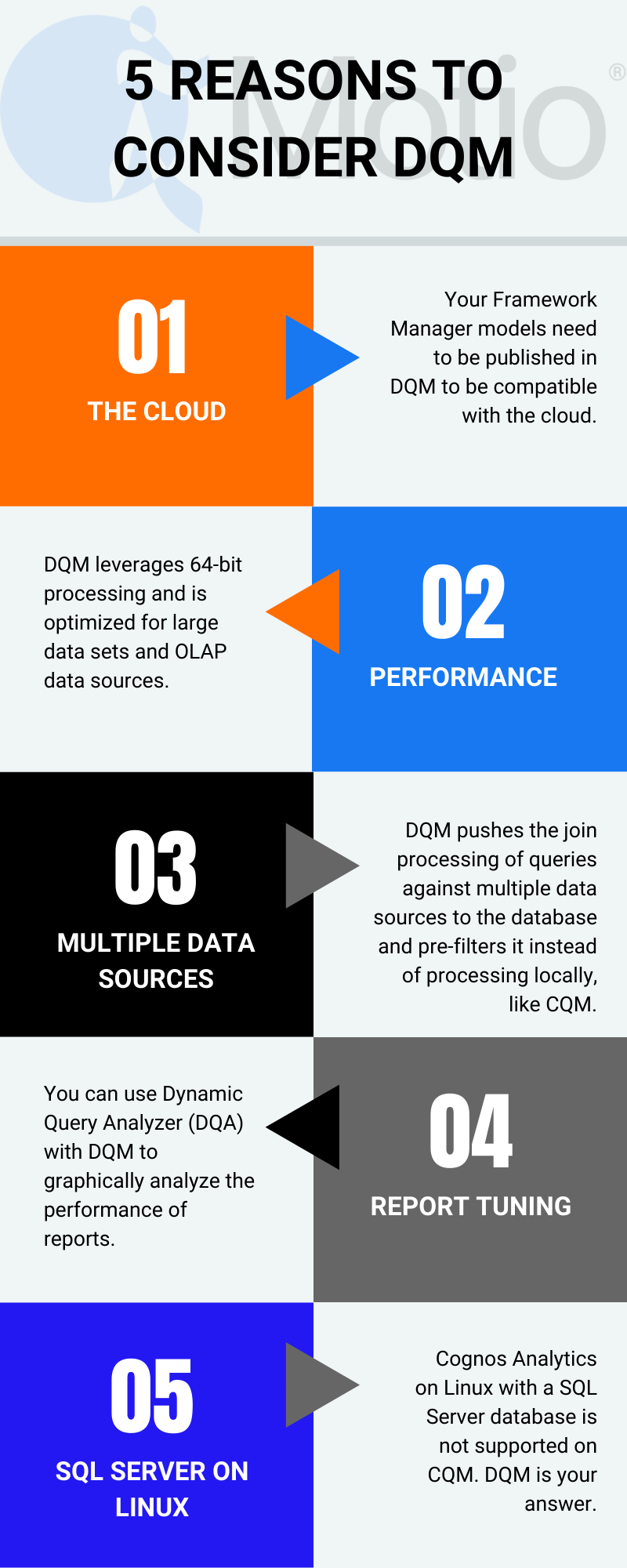 Interested in learning about the experiences other Cognos customers encountered when converting to DQM? Click here.
Wondering how transitioning from CQM to DQM is? We'll, it's not as hard as you might right. Find out why here.
If you're wondering about the benefits of moving to Cognos on the cloud, click here.