I got a notification on my phone that my storage space was running dangerously low. This has happened before, and I was not looking forward to spending Saturday sorting through my phone and deleting stuff before I could use the camera feature again. So I clicked on the notification, saw this, and took a screenshot: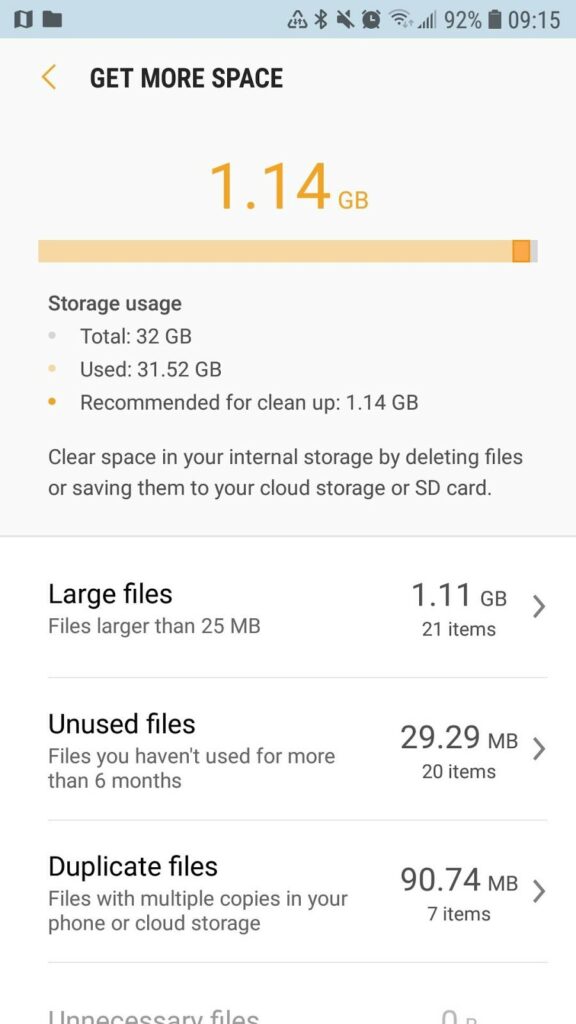 Cool. So my phone will show me which files I haven't used in a while, and also which files are duplicates? And the files that are so large, they are worth taking a closer look at? The neat thing is, my phone didn't just delete them without my permission. It gave me the ability to sort through what it suggested, and make my own decisions. Because to my Samsung, it may look like the same picture, but I know one is taken before my cat woke up from a nap, and one was right after.
Believe it or not, we have this feature in MotioCI. It's called the Inventory Module. The Inventory Module is run periodically to help you determine which of your IBM Cognos reports are duplicates, which are more complex and therefore likely to break in an upgrade/slow down your environment, and which haven't been used in a while.
For my phone, having all these unused files and duplicates photos meant I couldn't add any more. For your Cognos environment, it means you have a slew of unused reports/files clogging up your environment. You can ignore them, sure. But once you need to revert content, that puts you sorting through content you once thought prudent to save, but has turned into unnecessary content until you get what you need.
The new visualization in Cognos 11 will help you better understand where the best place to start your modernization is. We recommend running the Inventory Module before your Cognos upgrade, so you can only migrate the necessary, helpful reports with you. But we also want you to run periodically to improve your way of working in Cognos.
The Inventory Module helps your Cognos environment to keep clean and orderly. And if you think of it, the Inventory Module is easier in Cognos than it is on my phone. Because in Cognos, I don't have to delete any cat photos.
Want to learn more about the Inventory Module? Contact Us, and say that Lisa sent you!