Earlier this month, we kicked off our MotioCI 3.0 webinar series. In this three-part series, we dive into the substantial new features and enhancements of the automated Cognos testing and self-service deployment capabilities in MotioCI.
The first session, titled "Achieve Quality BI with IBM Cognos Testing," focused on a broad introduction and overview of automated testing concepts in Cognos. (To see the recording of the webinar, click here.)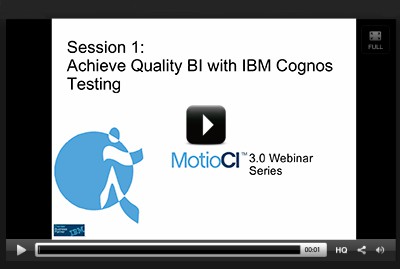 This webinar covered the following topics:
Benefits of automated Cognos testing vs. manual Cognos testing

Ways to define and create effective test cases for Cognos

The business value of achieving quality BI content through automated testing
Attendees saw how these concepts are facilitated using MotioCI software.
Episode 2 of our webinar series featured self-service Cognos deployment. Titled "Increase Business User Flexibility with Self-Service Cognos Deployment," attendees discovered all the benefits of a self-service Cognos deployment model, and even saw how swiftly it can be done with MotioCI software.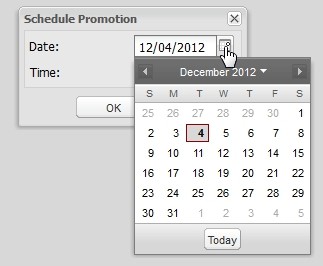 The concept of self-service Cognos deployment allows the users making changes in the source environment to contribute to the deployment process, which streamlines the development process by eliminating the amount of deployment requests typically handled by other teams. We discussed some of the ROI numbers that IBM has achieved by utilizing the self-service deployment capabilities of MotioCI in its own Cognos implementation. To learn more about self-service Cognos deployment concepts, be sure to check out the recording of the webinar.
The final installment of the MotioCI webinar trilogy focused on data validation used in automated Cognos testing. This webinar showed the many ways that the testing capabilities of MotioCI can be leveraged to verify that actual data matches your expectations.
{{cta('e79bf03b-d28f-4284-94aa-1ae3b65872be')}}