Welcome to episode 3 of Qlik Luminary Life! This week we caught up with Kabir Rab, solution architect at Tahola LTD to learn more about his data literacy workshop for kids, his love for the sport of cricket, and his advice for those wanting to become a future luminary.
Why did you decide to apply to be a Qlik Luminary?
The Qlik Luminary program is such a great program because it brings together some of the best and brightest people from the Qlik community. The program also gives an opportunity to engage with the key people on the Qlik dev/product team. I wanted an opportunity to work with the brightest minds in the community and be close to Qlik products so we can influence the product for better, hence why I applied to be a part of the program.
Favorite thing about Qlik?
I am sure you hear this all the time but my favorite thing about Qlik is its associative engine and the power of grey. I have worked with some of the major BI vendors in the past, but none comes close to Qlik when it comes to the associate engine and the power of green, white, and grey. The ability to show not only what people are filtering but also what insight they may be missing out because of their filters is truly powerful. This certainly gives the user an edge.
Tell me about the biggest challenge Qlik helped you to overcome.
Qlik has helped me overcome many technical and business challenges over the years. The biggest challenge that it helped me with and continues to help me with, is the agile nature of the products, combined with the ability to build solutions so rapidly. It shows the user how their raw data turns into key insights for their business and wins their trust. I got involved in a project where a business did not have trust in BI reports as they were complex, weren't showing them the full picture, and sat behind red tape making it difficult to make adjustments as requirements change. Being able to introduce Qlik there and change stakeholder's attitudes while making the app part of their daily routine was truly an awesome experience.
Advice for those wanting to become a future Luminary?
Simple. Use Qlik, be brave, and test its ability to do new things. Challenge yourself and Qlik. Be a leader at sharing that experience with the wider team and the community. To me, passion and drive are two key elements.
Can you tell me more about the data literacy workshop for kids that you're hosting?
Where do I start… I can talk about this topic for hours. The world has tackled the global literacy rate in the last 200 years really well. We went from only 18% literacy to now having less than 14% reported as illiterate. We have reversed the position. This is truly an amazing story, however, data literacy is not following this trend. There are many factors but largely this is due to how the education systems in countries around the world (mostly) have been playing catch up with the pace of the ever-changing technological landscape. This left a gap where children are not acquiring some key skills that are vital in these days and data literacy is at the top of the list. I wanted to address that, so I started with my eldest son (age 7). We then took that initiative to the school with my colleague and friend Ross. We wanted to teach the children while also making learning fun…not another math-related subject they do not enjoy as much. This led to our current project, Kids In Data (KiD, https://kidsindata.com). It's a data literacy workshop platform for children. Our aim is to help children learn about data and visualizations through games. We want to make data fun. We focus our teaching around gameplay experience. We went for simplicity and wanted to remove barriers to learning. It is a free platform for everyone to use and the aim is to drive this platform with the power of the data community. Anyone can get involved. I believe that it is our collective responsibility to help build a data-literate world by teaching the children of today.
When you're not working and being a Luminary what hobbies or activities do you enjoy?
I love cooking. I spend a lot of time in the kitchen and like to experiment with my own creations. My other passion is playing cricket. I coach children at the club I play for. My tech hobbies include playing with raspberry pi and other technologies.
Name a song you have completely memorized.
Californication – Red Hot Chili Peppers. Don't ask me to sing it… (spoiler alert – he doesn't sing it for us but we wish he would've!)
What would be your first question after waking up from being cryogenically frozen for 100 years? Why is it so cold? After posting this interview, we hosted a webinar with Kabir!
Interested in learning more about Kabir Rab? Be sure to follow him on his social media handles listed below and be sure to stay tuned for episode four! If you're a Qlik Luminary and are interested in being featured for our blog series contact Michael Daughters at mdaughters@motio.com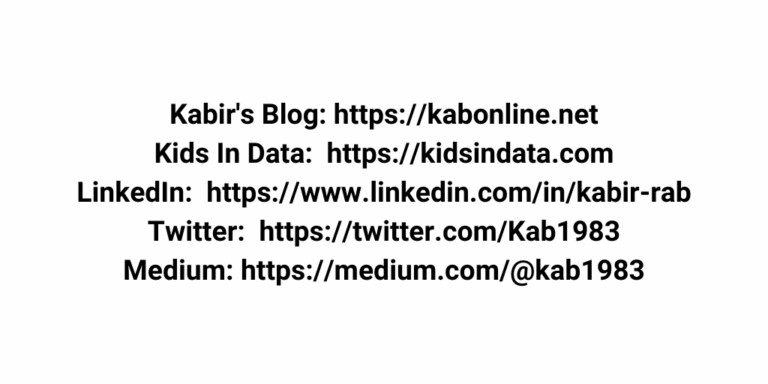 How do you document changes made in Qlik Sense? If your technique is to manually save changes locally, we have a solution. Read more about Soterre by clicking here!